Home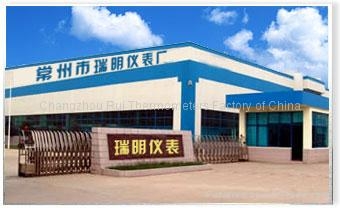 We specialize in designing, researching, processing, manufacturering and selling all kinds of Glass Thermometers,Aquarium Thermometers,Whirling Hygrometers,Magnetic Thermometers,Industrial Thermometers,Digital Thermometers,Garden Thermometers,Roasting thermometers,Galileo Thermometers,Psychrometers and Household Thermometers etc. Our products are widely used in chemical industry, pharmacy industry, food industry, machinery industry, education systems and so on.

We are the global Thermometers Manufacturer, seeking for trade partners to start new business deals and keep onwards the strong relationship. Our aim is to serve you the best as holding on win-win solution. We are pleased to present you our products and services. Your inquiry towards any information required is gladly appreciated.

With rich experience in pressure gauges and thermometers and good service, we could take care of your request without mistake and assure the quality and delivery in time. We have satisfied and reliable customers all over the world. We look forward to meeting your needs.

Please don't hesitate contact us for inquiry and more informations.The E-mail address is export@czgauge.com and the website is www.china-lanxi.com and the fax number is 0086 519 8571 5316 .